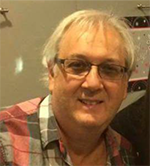 Howard K.
Founder of Company &
General Manager
He has a BS from York college in Hotel sales and has worked for some major hotel chains as a regional Sales Manager.
Howard has been with the company for over 20 years. He took on the task in 2003 to create a web site for its clients and new customers for easy ordering on-line.With customers stating to do purchasing on the web he knew that we had to take that big step for a web site..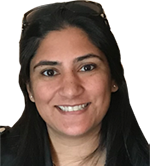 Sarah B
Title
Information to follow
Debbie B.
Sales Manager
Debbie went to school for her BS at CW post college. She has been with the company for over 25 years. Debie when she first started computerized our customer list for mailing.
She then moved on as the bindery manager for several yers. Her great personality and kowlege of the industry has made her a great asset to this company. Debbie with so much experience at copiesameria was made sales Manager for internet sales.
Eric C.
Sales Manager
Has been with the company for over 20 years. He had vast experience before coming to us in the printing industry. He initially started as production manager of the whole company including bindery, digital printing bindery and the responsibility of quality control. Today he sales manager of internet sales.
Close X
CopiesAmerica and all Our Sister
Companies are Open for Business
All of us at CopiesAmerica.com know how the coronavirus outbreak is impacting the customers we serve every day.

Our sales staff is here for any questions you may have. Our production times remain the same as they have always been very prompt. Please continue to trust us as you have for the last 37 years.

We will continue to serve you in a safe and responsible manner with elevated safety protocols.
Due to the economic slowdown we are taking 15% off the prices on the Price Quote Page.
All Discounts have been applied on that page
Please Be SAFE! and follow the recommendations of the CDC.